Ojibwe Musician, Producer & Entertainer
Born on the praries of Manitoba, Shingoose born Curtis Jonnie is an influential musician and producer. Shingoose toured and performed with several groups and festivals throughout much of the 1960's and 1970's. In 1969 Curtis Jonnie signed to ABC Records in Washington D.C  where he was produced by Eddie Kramer. Through Kramer, Jonnie met many other influential artists of the time such as John Lennon, Jimi Hendrix and others. Later establishing himself as a producer, in 1986 Jonnie received acclaim for his production of the series Indian Time, airing on CTV, Global, Bravo and PBS which highlighted performances by Tom Jackson, Buffy Sainte-Marie, Laura Vinson, and other native performers.
Raised by a Mennonite family, Jonnie is Ojibwe having grown up on the Rosseau River Reserve. Jonnies return to Winnipeg in 1973 from previous years in the USA is when he became more actively involved as an activist of Native issues in North America. In 2012 he was inducted into the Manitoba Music Hall of Fame.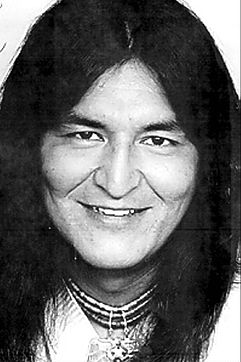 Out of Time
"It isn't often or safe, when you tell a musician he's "out of time" but that is the most obvious way to describe Shingoose. The man has always been "way ahead of his time". Shingoose presents the native point of view, by combining thought provoking prose with modern rock, jazz and popular music styles, and state of the art technology. He takes us back to the past and into the future with hope instead of despair. He shares his way and accepts others. At the same time, Shingoose is entertaining and interesting. Natural Tan is all these things, and, quite simply, one hell of a good album for those who like popular, contemporary rock with a message."
- Don Marks, Broadcaster